Nothing ear is new tech based ear buds set having highly sensitive mic and ear piece long lasting battery life with comfortable and amazing feel.
Nothing is a new start from Carl Pei, best known for collaborating with the popular smartphone product OnePlus, which came to prominence by offering some budget-friendly alternatives to popular high-end models. Instead of phones, There is no focus on earphones — sound cancellation of real wireless earphones, to clarify. And when it comes to this category, it is safe to say that Apple's AirPods Pro is the most popular, but at $ 249, it's expensive. For $ 99, the Ear's Ear (1) earphones are among the most affordable alternatives we've tested, and in addition to the attractive price, their design should be noted, with a clear case and ear plugs that allow you to get up under the hood. Fortunately the sound performance has its own, with powerful sound quality and over-activated sound cancellation (ANC), which makes these AirPod competitors easy to recommend.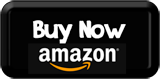 The '90s Are Calling (In the Best Way Possible)
Most of the wireless ears in the ears we review look similar, which is nice, if a little annoying. Nothing is used in this conundrum to go back to the 90s, with a clear look that allows you to see almost everything inside the ear canal, like a clear call from Clarissa Explains It All. The case, too, has a cool, transparent design, and the earpiece has a dot-style style printed on it in small print. It is a retro-futuristic look that the Teenage Engineering team — the famed PO-128 Mega Man Pocket Operator Pocket — played a significant role in the design, as well as the 11.6mm drivers tuned inside the ears.
Balance is safe, or it may not be good to exercise because there are no ears or hooks to stabilize while working. Daily use, however, should remain in place without discharge. The earphone case has three pairs of white circular eartips in small, medium, and large sizes.
Touch-sensitive panels for each ear are easy to use with embedded controls: double-touch input control or call handling, triple tapping over the track, and sliding up or down the panel to adjust volume levels. Controls can also be customized to some degree in the app. It's nice to see the control volume embedded in the ear plug - this rarely happens - but most controls are limited without roaming behind the track or activating the voice assistant. You can add it to the back track in the app, but only by sacrificing the track forward.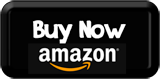 The IPX4 water resistance rating is impressive, but it is also designed for the study of real wireless ears, especially those with active audio cancellation. It means that earplugs can withstand bright light and should be fine in light rain or during moderate sweating exercises, but you should not wash them under a tap or soak them. And, to be clear, the IPX4 rating only goes to the ear canals - not the case - so make sure the ears are completely dry before applying them.
As mentioned, the case is transparent, which is already unique, but even the squarish design is a bit of a departure from the rounded rectangular design we typically see. The included charging cable connects to a USB-C port on the side panel, where there's also a pairing button. In addition, the case supports wireless charging via Qi pads. Even the charging cable, which is USB-A-to-USB-C, is thoughtfully designed, with a transparent sleeve protecting a white cloth covering.
The Ear (1) app for Android and iOS is simple and intuitive. There's a section for noise cancellation, where you can switch between Light and Maximum modes, switch to Transparency mode to hear your surroundings, or turn both modes off. There's also an EQ section, which is really just a multi-band EQ with presets for Balanced, More Bass, More Treble, and Voice-focused modes. It's better than nothing, but we much prefer the more granular eight-band EQ offered by the $130 Anker Soundcore Liberty Air 2 Pro. Other than this, the app has a Find My Earbuds function, as well as the ability to disable in-ear detection (which automatically plays music when placed in your ears) and update firmware.
The earphones are compatible with Bluetooth 5.2 and support AAC and SBC codecs, but not AptX. Fast pairing with Android devices allows you to simply hold the earpieces near your phone to pair. For iOS and other devices, you need to hold the pairing button on the case to connect.
Nothing estimates battery life to be roughly 5.7 hours on a full charge, with the case holding about 28 hours on its own. These are decent numbers, but unfortunately, they're with noise cancellation off. With noise cancellation enabled, things lower considerably, to 4 hours for the earpieces and roughly 20 hours in the case, but your results will vary with your volume levels.
Ear (1) Noise Cancellation and Audio Performance
The Ear (1) earphones deliver solid active noise cancellation for the price. In Light mode, it's only somewhat effective, but that's enough in some scenarios. In Maximum mode, the ANC knocks out a good amount of deep low-frequency rumble, and it handles high-mids and highs fairly well. In testing, the sound of a loud restaurant recording was dialed back considerably, though the ANC did let through a top layer of high-frequency noise and hiss.
Thankfully, the earphones manage to avoid some common pitfalls we often encounter when testing more affordable ANC. For one, the ANC doesn't seem to have a notable affect on audio performance. There's also relatively little hiss added to the signal when ANC is on.
Compared with the $280 Sony WF-1000XM4—the best noise-cancelling true wireless earphones on the market right now—the performance here isn't particularly notable. But it compares relatively favorably with the $250 AirPods Pro and the $130 Soundcore Liberty Air 2 Pro, both of which are a bit more effective, but only slightly. For $100 and Nothing's first pair of earphones, that's solid company to be keeping.
See How We Test Noise-Cancelling Headphones
When it comes to audio performance, on tracks with intense sub-bass content, like The Knife's "Silent Shout," the earphones deliver solid low-frequency response. At top, unwise listening levels, the lows are powerful and free of distortion. At more moderate volume levels, the bass depth is still robust, and reasonably balanced with the highs in Balanced mode. In More Bass or More Treble modes, you get about what you'd expect, though the ability to adjust these parameters in more subtle ways would be welcome.
Bill Callahan's "Drover," a track with far less deep bass in the mix, gives us a better sense of the Ear (1)'s general sound signature. The drums on this track can sound thunderous, but through the Ear (1)'s drivers, they have a natural, full sound that's neither over-the-top heavy nor thin. Callahan's vocal's get an ideal blend of low-mid richness and crisp high-mid definition, as the acoustic strums are delivered with strong clarity and brightness. There's some sculpting here, but Balanced mode is more or less as advertised. Switch to More Bass mode and the drums sound thunderous and Callahan's vocals a bit too deep. More Treble mode adds sibilance to a slightly annoying degree. Ultimately, you have these modes if you want to toggle between them, but Balanced sounds best to us.
On Jay-Z and Kanye West's "No Church in the Wild," the kick drum loop receives enough high-mid presence for its attack to retain its punchiness, while the vinyl crackle and hiss in the background take a slight step forward in the mix. The sub-bass synth hits that punctuate the beat are delivered with solid depth, and in More Bass mode, things get far more robust. In Balanced mode, the vocals are delivered clearly and cleanly, and again, in More Treble mode there's some added sibilance.
Orchestral tracks, like the opening scene from John Adams' The Gospel According to the Other Mary, have a bright, clear sound with some added bass anchoring, giving the lower-register instrumentation a bit more body. Overall, the audio performance here is strong, especially in Balanced mode.
The mic offers solid intelligibility. Using the Voice Memos app on an iPhone, we could understand every word we recorded. Though there's some typical Bluetooth distortion, the mic's signal is strong and callers should have no issue understanding you on a strong cellular signal
A Strong First Showing
You might be drawn in by the design, but Nothing's Ear (1) earphones deliver very good sound quality and active noise cancellation for the price. Ultimately, the noise cancellation here can't compete with the likes of the $280 Sony WF-1000XM4 or Bose QuietComfort Earbuds, and the lack of custom EQ means you're either stuck in Balanced mode (which sounds pretty darn good) or dealing with extremes in the bass or treble departments. But at $99, these earphones compare quite favorably with the AirPods Pro and other pairs in the $200 range, making them easy to recommend as a budget-friendly alternative. That said, for the best true wireless experience under $150, we still recommend Anker's Soundcore Liberty Air 2 Pro earphones, which deliver slightly better ANC along with more customizable EQ. But if you prefer the design of the Ear (1), you definitely won't be disappointed.